At Prime Planet, we believe that snacking should be a delightful adventure for your taste buds. One combination that never fails to impress is the irresistible pairing of crispy tostones with a flavorful garlic dipping sauce. Whether you're a fan of our Original or Lime Tostones plantain chips, adding garlic dipping sauce for tostones will leave tastebuds speechless.
Adding a garlic dipping sauce is a true game-changer when it comes to enhancing the taste of tostones. With its rich and tangy profile, it perfectly complements the savory goodness of our plantain chips. Each dip delivers a burst of flavor that will leave you craving more, making it the ultimate companion for your snacking moments.
Pairing Tostones With a Garlic Dipping Sauce
Prime Planet's Original Tostones are renowned for their authentic flavor and satisfying crunch. When enjoyed alongside a garlic dipping sauce, the combination is a match made in snacking heaven. The robust seasoning of our Original Tostones blends harmoniously with the garlicky notes of the dipping sauce, creating a symphony of flavors that will leave you longing for the next bite.
For those seeking a tangy twist, our Lime Tostones offers a refreshing burst of citrus. Pair them with a garlic dipping sauce, and you'll experience a delightful contrast of zesty lime and creamy garlic, creating a taste sensation that tantalizes your palate.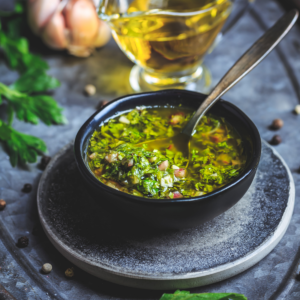 How to Make Garlic Dipping Sauce
Here's a short garlic dipping sauce recipe:
Ingredients:
1/2 cup mayonnaise

2 cloves garlic, minced

1 tablespoon lemon juice

1/2 teaspoon Dijon mustard

Salt and pepper to taste
Instructions:
In a small bowl, combine mayonnaise, minced garlic, lemon juice, and Dijon mustard.

Mix well until all the ingredients are fully incorporated.

Season with salt and pepper to taste, adjusting the flavors according to your preference.

Cover the bowl and refrigerate for at least 30 minutes to allow the flavors to meld together.

Give the sauce a quick stir before serving.

Serve alongside your favorite snacks, such as Tostones or chips.
Enjoy the creamy and garlicky goodness of this homemade garlic dipping sauce with your favorite flavor Prime Planet Tostones!
A Creamy Garlic Dipping Sauce With Versatility for Every Occasion
While the pairing of garlic dipping sauce and tostones is exceptional, its versatility doesn't end there. This flavorful sauce can elevate a variety of dishes and snacks. Use it as a dipping sauce for vegetables, drizzle it over grilled meats, or spread it on sandwiches to add an extra layer of deliciousness. With the garlic dipping sauce, your culinary options are endless.
Quality and Craftsmanship
At Prime Planet, we take pride in delivering the highest quality snacks to our customers. Made with the finest ingredients and crafted with attention to detail, this sauce exemplifies our commitment to excellence. Every jar is carefully prepared to ensure exceptional flavor and satisfaction in every bite.
We invite you to elevate your snacking experience with the perfect pairing of our tostones and garlic dipping sauce. Explore the enticing flavors that Prime Planet offers and transform ordinary snacking into extraordinary moments of pleasure. Our wide collection of gluten-free diet snacks, which are also non-GMO, vegan, and kosher, includes: 
Order Your Prime Planet Tostones Chips Today!
Ready to embark on a flavor-filled journey? Order your Prime Planet Tostones today and unlock a world of snacking delight. Whether you prefer the robustness of our Original Tostones or the tanginess of our Lime Tostones, a garlic dipping sauce for tostones will take your snacking game to the next level. After you have made this yummy sauce, come back and read our blog, where there are other tantalizing recipes to tickle your tastebuds. Don't miss out on this exceptional combination—come shop now and treat yourself to an unforgettable snacking experience.
Email us today to schedule an appointment and to learn more about everything we can offer you.
Related Readings:
Are Plantain Chips Gluten-Free?