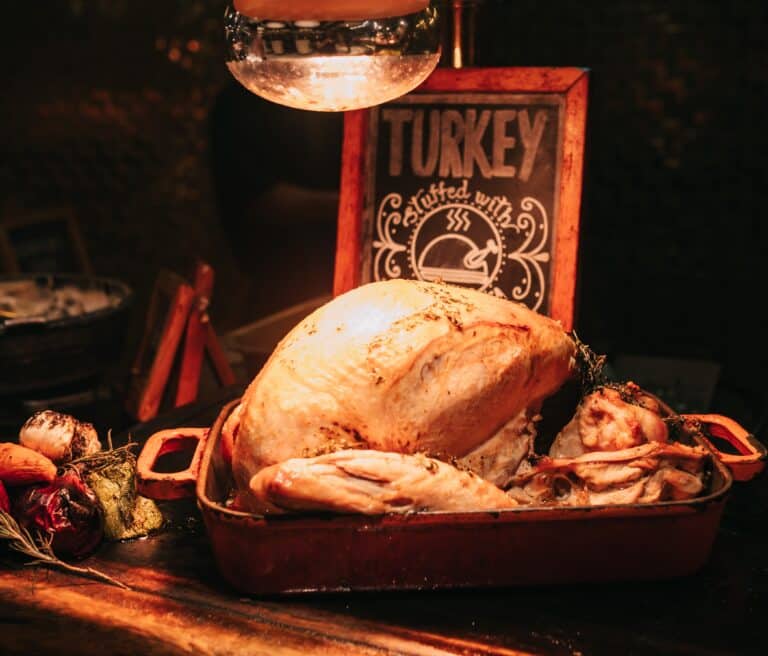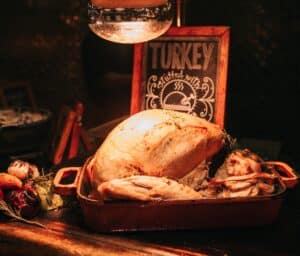 In the United States, families lovingly embrace Thanksgiving as a wonderful, traditional opportunity to enjoy a great meal surrounded by friends and family. In this wonderful country that remains a great melting pot, the Hispanic culture has taken this holiday to an outstanding level. Not only will the smell of turkey be filling homes, but also the mouthwatering aroma of yucca, mofongo, and frijoles negro – to name a few. And, all-natural Prime Planet Tostones chips fit perfectly into the mix!
But it's not just families with Hispanic roots who are looking for the best accompaniment to their holiday snacking spread. Throughout the U.S. many are also seeking healthier alternatives to overly processed chips. A recent survey shows that across the generations, more and more people are eager to embrace healthier lifestyles and plant-based foods. While millennials (81 percent) remain on top with their interest in healthier eating, Gen Z (68 percent), Gen X (67 percent), and Boomers (57 percent) aren't far behind.
And, who can blame them? Tostones are brimming with potassium and vitamins A, B-6, and C. They are also great for your digestion – an outstanding source of fiber a great source of fiber and they contain resistant starch that acts as a prebiotic. Eat a bunch of potato chips and you'll be plopping on the couch, stuffed as a turkey – grab handfuls of Prime Planet Tostones and you'll be satisfied and ready for the festivities.
So, whether you're in Miami or Minneapolis, as family and friends gather for Thanksgiving, Prime Planet Tostones are sure to start the party off right. Blend up some queso dip and spread out the various flavors of Tostones, your customers will love them. Not to mention, the firmness of crisp green-plantain Tostones chip is the perfect dipping tool. According to Prime Planet's Business Development Manager Marie Gonzalez, "Personally, I believe that using a Tostones chip as a spoon to scoop up a bite is the greatest way to eat your favorite side of mashed potatoes or rice – try a Habanero-flavored chip this way, you'll thank me later."
Kick Up Your Heels – Tostones For Everyone!
So, as holiday guests jockey for their favorite spot to watch football while dinner is cooking, bowls of Prime Planet Tostones (while you watch the college football bowls), are the best snack to serve. Your customers will feel better when their visitors are offered a much healthier and better tasting alternative to the stale potato chip. Junk food just weighs you down – you need all your energy to jump off the couch and cheer for your favorite football team or yell at the quarterback for throwing an interception!
Prime Planet Tostones are simply better for you. They are all gluten-free, non-GMO, and have zero trans fats! "Smart consumers are increasingly looking for healthier, plant-based snacks and Prime Planet's variety of flavors – Original, Lime, Sweet Chili or Habanero – provide just the type of quick, healthy treat that is nutritious and delicious," says Gonzalez.
Stock Up Now Before Your Shelves Empty!
Consumption of Tostones throughout the U.S. is on the rise. In September of this year, the famous cookbook author and internet blogger "The Pioneer Woman" touted the benefits of these wonderful green plantains on her website. Her positive promotion is bringing significant awareness to the magic of Tostones! Consumers are becoming more and more interested in this delicious healthy fiber-filled snack. Prime Planet Tostones are the best choice you can offer your customers – not only are they all-natural, but they are also made from the highest quality plantains.
Don't wait until the last minute! Prime Planet Tostones are flying off the shelves as people are increasingly asking for better options than junk snack food. Order now and be ready for the rush – the holidays are upon us; and Thanksgiving calls for Tostones!
Quick & Easy Recipe Options:
Line a platter with Prime Planet Tostones. Next, sauté some shredded chicken with chopped peppers, onions, and garlic. Then, toss in some chopped avocado and a scoop or two of salsa and spread it all over our Tostones. With very little effort and time, they'll be happily devouring these remarkable Loaded Tostones.
And, add some crunch to leftover turkey sandwiches. Start with some whole grain bread, spread out some crisp, delicious Tostones and layer some turkey, lettuce, and mustard. Delicious and different – and good for you!
From our family to yours, we wish you a healthy and happy Thanksgiving! May the blessings and joy we feel as we are surrounded by our loved ones continue throughout the year.
About Prime Planet
An innovative international food company based in Miami, Prime Planet is committed to bringing to market the best kosher certified snacks – that are delicious and nutritious. Its all-natural brand of Tostones offer not only the most delicious flavor, but are an all-around healthier snack option, too.
Knowledge, expertise, and direct access to leading global logistics and distributors of wholesale snacks and bulk-food products allow Prime Planet to find the shortest and most efficient commercial routes for ideal product shipment and product placement.
Be a Plantain Snack Distributor
For more information, or to become a distributor, visit www.primeplanet.net; or contact Business Development Manager Marie Gonzales at 305-592-2044; or via email at bdm@primefreshproducts.com.