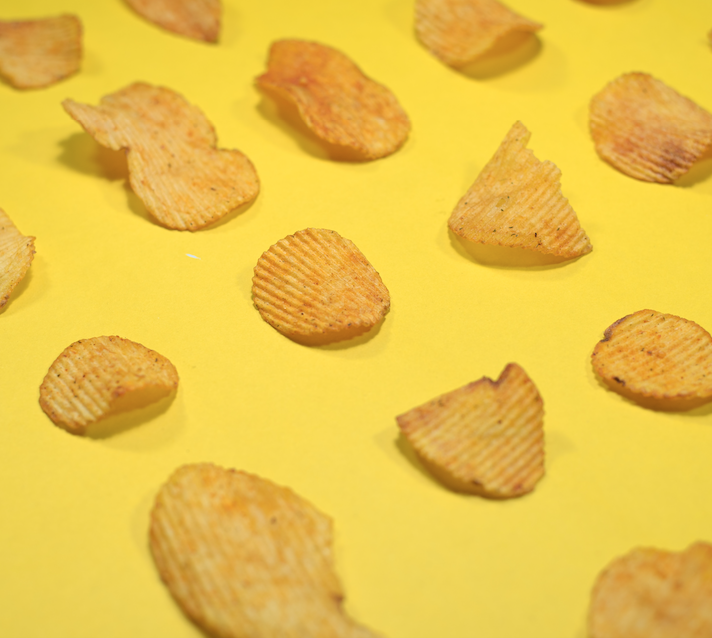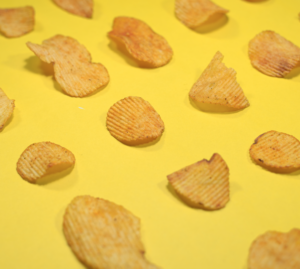 If there's one thing American's can at least agree upon these days, it's their love of snacking – especially chips in the salty-savory category. And while the average consumer's choice of snacks may not always be among the healthiest options out there, many of them are so delicious they're literally addictive.
What if there was an alternative? Well, there is: crunchy delicious Prime Planet Tostones, created with only three ingredients, green plantains, palm oil, and salt. Other natural flavorings are substituted for the salt to create each flavor, which include Bar-B-Que, Sweet Chili, Lime, Habanero, and Original.
That's it! We want our snacks to be known for our healthy chip recipes, not for any additives. Our natural and simple approach not only makes our Tostones the healthier option but also makes them a great tasting alternative.
When thinking about healthy snacks it is good to aim for 100 to 150 calories for women and about 200 calories for men. This makes Prime Planet Tostones the perfect snack, with just 120 calories! For those consumers looking to refrain from snacks that are rich in sugars and refined carbs – both of which can cause a boost in blood sugar – Prime Planet is the right choice.
Of course, it's also good to know that our chips also are low sodium, 0g trans-fat, free of cholesterol, with no preservatives and no sugar added. Snack shoppers are also happy to know that Prime Planet Tostones are handpicked and cooked under the highest quality standards.
So, let's take a tour of the less than healthy chips on the market:
Potato Chips: Potato chips lack any significant nutritional value, therefore are empty calories, period. They're also are high in fat, and low in fiber and protein.

Any Baked Chips: They're highly processed and often so low in fat that you can consume large quantities without ever feeling full, which only serve to boost your blood sugar and cause an insulin surge — that actually ends up promoting fat storage.

Rice Cakes: Since they're lower in calories, people think it's ok to eat a lot of them. Often artificially flavored, rice cakes are really just a carb with little to no nutrition.

Pretzels: Cute to look at, tasty with a beer, but they are a nutrient "zero" snack that does nothing but put your insulin and blood sugar on a roller coaster — which in turn makes you more hungry.

Veggie Sticks or Straws:Just because these heavily-processed snacks are made of vegetables, often lacking fiber and protein, they are practically devoid of nutrients.  they are far from  healthy.
While shopping, you might also want to stay away from store bought grab-and-go smoothies that are often jam-packed with added sugar (often, from fruit juice) and calories. You can run up 300-700 calories with this quick "snack," which won't keep you feeling full like a good snack should.
Health conscious consumers are also learning to steer clear of granola/cereal bars that are often disguised as 'healthy candy bars' and can contain large amounts of sugar with very little protein and fiber. Be aware of ingredients and read the nutrient label.
Snacking Habits Shifting
In fact, one industry survey revealed that 85 percent of Americans polled said they made significant changes in their eating or food prep habits over the past few years. One significant change is that the average consumer snacks more than in the past – some 2.7 times a day. Also, the number of consumers – many Millennial and Gen Z consumers (ages 18 to 34) who snack five or more times a day – is increasing. They may "graze" throughout the day, and also may replace meals with snacks. Interesting statistic? In fact, 92 percent replace one meal per week with just a snack.
So, before you eat something that you think is healthy, read the label first to see what you're really getting. This best practice will keep you from eating a whole lot of food void of nutritional benefits and loaded with salt, sugar, and fat. Better yet, grab a bag of all-natural, crunchy-baked and delicious plantain chips.
It's time to change your thinking. It's time for Print Planet.
About Prime Planet
An innovative international food company based in Miami, Prime Planet is committed to bringing to market a line of crunchy Tostones snack chips that are truly all-natural, gluten-free, non GMO, no cholesterol, and even kosher-certified – and the list of goodness goes on. Tostones not only come in the most delicious flavors (BBQ, lime, sweet chili, habanero, and original), but are an all-around healthier snack option, too.
Knowledge, expertise, and direct access to leading global logistics and distributors of wholesale snacks and bulk-food products allow Prime Planet to find the shortest and most efficient commercial routes for ideal product shipment and product placement.
Become a Plantain Snack Chip Distributor
For more information, or to become a distributor, visit www.primeplanet.net; or contact Business Development Manager Marie Gonzalez at 305-592-2044; or via email at bdm@primefreshproducts.com.