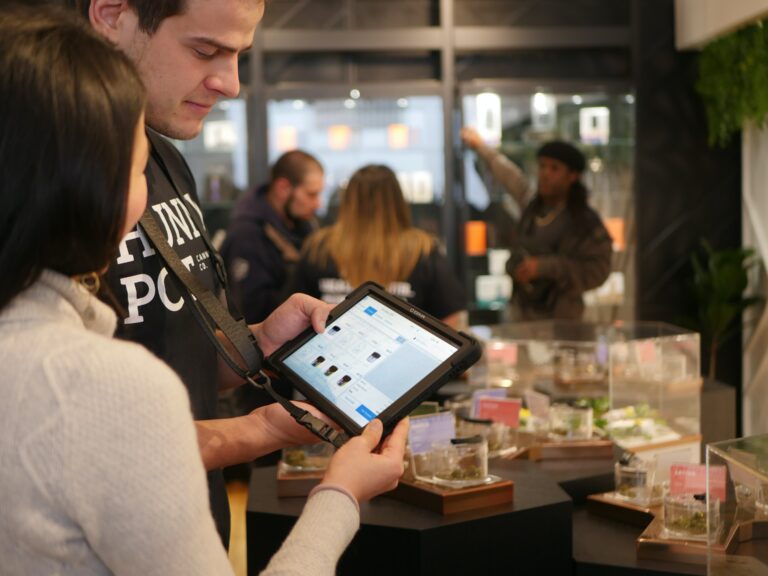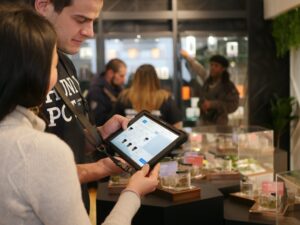 Shopping is an activity for the ages, with consumers spending money for everything from healthy salty snacks for weight loss snacks and produce to exercise equipment and pharmaceuticals, and from electronics to designer clothing. But how has Millennials purchasing behavior stacked up against Gen Z purchasing behavior, and how have attitudes changed from past decades?
Prime Planet, makers of crunchy green-plantain Tostones, recently investigated how today's consumers in their teens and early 20s shop and make purchasing decisions – and this is what we found.
Pre-pandemic, the Global Youth Retail study, a GfK proprietary study of younger shoppers (ages 16 to 21) was carried out in 10 countries (the U.S., U.K., Germany, Italy, South Korea, Brazil, Russia, India, China, and South Africa). Interestingly, while those younger shoppers believed that online shopping was absolutely growing in importance, 72 percent also said they'd use physical stores to research and buy products too. That wasn't that far off from the 75 percent of adults ages 22 to 65 percent who said the same.
In that study, findings also showed that the youngest of those surveyed – those in their teens, for instance, were significantly more apt to physically visit stores than in the past. In addition, the study gleaned that young shoppers perceive it as a greater benefit for an online store to be attached to a physical store compared to the adults (73 percent versus 60 percent). In addition, the younger shoppers said they'd be more likely to buy only from online stores that also have physical stores.
Interestingly, that survey also showed that youth shoppers and adult shoppers aren't that different when it comes to convenience. Both like to shop in-store for everyday groceries, low calorie crunchy snacks, and personal care items. When buying cell phones and personal electronics, they also want to secure information and expertise from staff on site. One big difference, though? Shopping for fashion items in-store was considered by those 16-21 as a social activity, versus the adults who tended to think that way about grocery shopping. The young, though, were more likely to label themselves "shopaholics," enjoy shopping and find it less of a chore.
Looking post-pandemic, new studies continue to show that Gen Z shoppers (those born between 1997 and 2015)  are shrewd pragmatists, much more so than Millennials. Only 19 percent of Gen Z shoppers are willing to buy on credit, compared to 30 percent of Millennials.
"Overall, they're tech savvy and rely on their research and social networks to make informed buying decisions," says Marie Gonzalez, Prime Planet's Business Development Manager. "They also monitor their spending carefully and look for higher quality goods, plus they're likely to pay a bit more for sustainable products. In addition, younger shoppers are likely to be swayed by reviews of real-life users, not celebrities."
More recently, shopping is becoming even more "social" – and by that, I mean "social media." Did you know that as of summer 2022, the hashtag #TikTokMadeMeBuyIt had been viewed 6.6 billion times? "That clearly shows the muscle of social media for promotional advertising to reach a younger audience," says Gonzalez.
In another gleaning about younger shoppers, a July 2022 Statista survey showed the share of consumers whose purchasing decisions were influenced by social media advertising in the U.S., were as follows: Millennials (48%), Generation-Xers (57%), Baby Boomers (68%)  but Generation-Zers took the top spot at (75%).
VoyadoElevate lists these Generation Z qualities on its web site: 77 percent have taken some sort of action for a cause they believed in; 23 percent have boycotted a brand, and 65 percent have purchased something based on an influencer's recommendation.
"Moving forward, it's imperative for all of us in business to pay close attention to changing shopper behaviors," stresses Gonzales. "It's not just good intel to have, it's critical to the success of our businesses. Yes, shopping is an age-old activity, something done by consumers over the generations, centuries, and even the millennia. But "how" it's done by the youngest group of shoppers is often very different than the past."
About Prime Planet
An innovative international snack food company based in Miami, Prime Planet is committed to bringing to market a line of crunchy green-plantain Tostones snack chips that are all-natural, gluten free, non
GMO, and kosher certified. Tostones not only come in BBQ, lime, sweet chili, habanero, and the original flavor, but are an all-around healthier snack option – perfect for modern consumers looking for great snacks between meals.
Knowledge, expertise, and direct access to leading global distributors of wholesale snacks and bulk-food products allow Prime Planet to benefit from the shortest and most cost-efficient commercial routes for ideal product shipment and product placement.
For more information, or to become a distributor, visit www.primeplanet.net. You may also contact Business Development Manager Marie Gonzalez at 305-592-2044 or send an email to her at bdm@primefreshproducts.com.