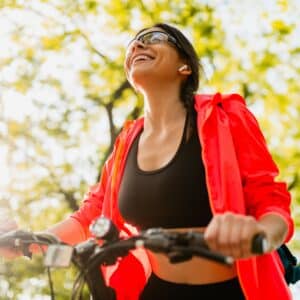 Prime Planet's Tostones were in the "Better-For-You" category long before it became the defining phrase for snacks that provide nutritional advantages, and it's leading the category without ever having had to sacrifice the qualities that keep 10 packs in the pantry.
Better-For-You (BFY) foods are products that are low in fat, salt, and sugar, but high in fiber, minerals, and vitamins. Regulating the adverse health effects of foods high in fat, salt, and sugar, such as tooth decay, high blood pressure, or high cholesterol, became a worldwide concern shortly after the onset of the COVID-19 pandemic.
In the US, we saw a spike in the adoption of healthy snacking, but how do we keep healthy snacks deliciously indulgent at the same time so that we don't play into the trope of binging after a "healthy" streak? Rectifying the view that healthy eating means abstaining from yummy foods is the first step, and the next step is identifying the foods which are both BFY and indulgent – and that food can be found in a Prime Planet bag of tostones chips.
Prime Planet's Tostones are exemplary BFY foods. Not only through what they subtract from their nutritional info, no cholesterol, no preservatives, 0g trans fat, and low sodium, are they healthy, but primarily through what they add which is fiber, Vitamin B6, and the irreplaceable antioxidant Vitamin C. Helping to reduce the risk of cardiovascular disease, enriching intestinal flora, and regulating cravings is all second nature with Prime Planet's Tostones.
Delectable and Nutritious
It's at this juncture where one might ask, "what's the catch? It probably doesn't taste good, right?" And this is when it's a pleasure to mention that Prime Planet's Tostones are as delectable as they are nutritious. Hailing from the green forest of Manabi, Ecuador, an epicenter of cultivation for organic products, Prime Planet's Tostones are made from plantains grown in nutrient-dense soil which means they don't skimp on the sweet overtones associated with the starchy fruit.
At that point, it's wondered whether our Tostones do not then become an indulgent food like chocolate chip cookies, or gummy bears, which in recent times have begun labeling their deficits in sugar, trans fat, and cholesterol. The main factor which separates those foods from Prime Planet's Tostones is processing, and artificial flavoring both of which introduce various ingredients which are deleterious to health.
Prime Planet's only ingredients are plantains, palm oil, and salt. Less is more in healthy eating, and a list of 20 plus ingredients makes the more processed brands antagonistic to the BFY category.
Guilt-Free Goodness
The problem is not whether a food is an indulgence or a healthy choice – that dichotomy does not have to exist – but whether a food will improve your wellbeing as a whole, and alimentation can only do that if it's both good for you and really tasty, something that Prime Planet Tostones easily achieve. A recent consumer survey revealed that 80 percent of the participants consume sweet snacks as a reward, meaning that they commonly regard those snacks as forbidden until deserved. With the BFY label, there is no danger of feeling guilty after indulging in a snack, because the snack serves daily nutritional necessities.
In an article published by BakingBusiness.com, a study shows that in the United States in the year 2020, the organic food industry reached a peak of $50 billion, which is much more than double what the industry was producing back in 2010. Though those statistics demonstrate a trend toward eating for wellness, it does not indicate a lag in the snacking industry to which our shelves are accustomed.
People are consuming both BFY snacks and indulgent snacks regularly, a fact demonstrated by the 20 percent faster growth of the industry in comparison with that of BFY snacks. Balance is a virtue constantly strived for in all aspects of life, and in food the seesaw vacillates more clearly. Why jump to one end to offset the other when there is another way? Prime Planet's Tostones take the best of both worlds to erase the line between BFY and indulgence rendering their snacks both a reward, and a daily bargain of optimal nutrition.
Prime Planet's Tostones are BFY, and indulgent, but more than that they are better for all who come across them from the workers in the emerald coast of Manabi to the kids getting home from soccer practice rummaging through pantries in search of a snack, which when found inspires a big smile.
About Prime Planet
An innovative international food company based in Miami, Prime Planet is committed to bringing to market a line of crunchy Tostones snack chips that are truly all-natural, gluten-free, non GMO, no cholesterol, and even kosher-certified – and the list of goodness goes on. Tostones not only come in the most delicious flavors (BBQ, lime, sweet chili, habanero, and original), but are an all-around healthier snack option, too.
Knowledge, expertise, and direct access to leading global logistics and distributors of wholesale snacks and bulk-food products allow Prime Planet to find the shortest and most efficient commercial routes for ideal product shipment and product placement.
Become a Green Plantain Snack Chip Distributor
For more information, or to become a distributor, visit www.primeplanet.net; or contact Business Development Manager Marie Gonzalez at 305-592-2044; or via email at bdm@primefreshproducts.com.