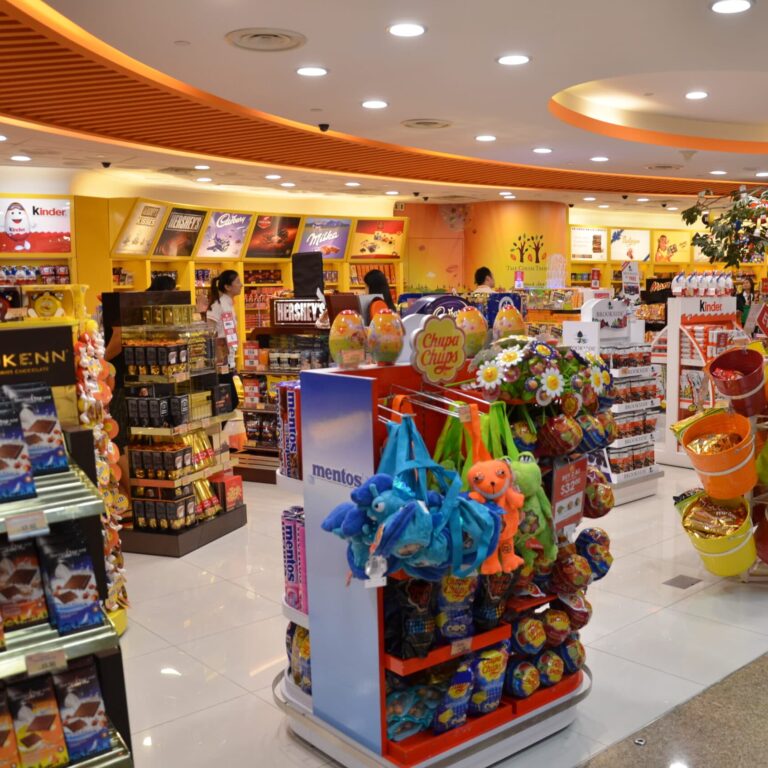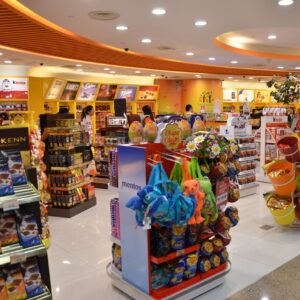 The increase in grab-and-go options and places that sell them is an appetizing equation for the grocery supply and transport industry
Prime Planet, makers of four varieties of all-natural green plantain Tostones chips, has learned a lot over the years, successfully expanding the U.S. market for their unique line of better-for-you chips. Important lessons like paying heed to the ever-growing demand for healthier options in the snack-food sector; and packaging a product that's not only great tasting but also fits just right on the retail shelf.
So, for those in the business of supplying bulk snack products at the busiest consumer points of sale, the folks at Prime Planet offer a glimpse into America's "Top Spots to Shop for Snack Foods On the Go." In this final report of a three-part series, they offer a review of four distinct venues where fast snacks rule: Airports, theme parks, sports stadiums, and hotel and resort shops.
Last Stop to Shop
Whether you're about to board a plane for a grueling 17-hour flight across the globe or a puddle jumper for a 45-minute flight, you realize that you may have no food service or minimal service onboard, at best. So, what's a person to do? The answer is "grab and go" at an airport convenience store, news shop, or pizza outlet.
Travel and Leisure magazine published one story about the "Top 10 Most Popular Items People Buy at Airports," as reported by Hudson News, a major airport concessionaire. Bottled water, sodas, other drinks, and The Wall Street Journal were on that list – but the star snack, and in fact, the only snack-type food on that top 10 list, was king-sized M&M's Peanut chocolate candy.
However, airport purchases taken on airplanes aren't confined to candy, chips, energy bars, and other packaged snacks.  Throughout the U.S. in all venues, pizza is a snack purchased on the go – accounting for more than 10 percent of all foodservice sales. In fact, collectively, Americans eat 100 acres of pizza a day or about 350 slices per second. So not surprisingly, airline customers are increasingly carrying a pizza box onboard, so before or after takeoff, they can enjoy a slice or two.
Airport terminals aren't the only on-the-go spot for snack purchases. Often, travelers check into a hotel or resort but haven't had time for a meal, and are too tired to go out. In addition, at amusement parks or other big entertainment venues, visitors often need something to nosh on before meandering the attractions. Among Total Orlando's anecdotal list of Top 10 theme park snacks? Visitors might savor the apple fries at LEGOLAND Florida Resort, "Dippin' Dots," or freeze-dried pellets of creamy ice cream at SeaWorld.
Other top picks include those popular funnel cakes, as well as churros and tacos. One iconic theme park treat that's highly popular at Walt Disney World Resort's Magic Kingdom is the Mickey Premium Bar, a "mouse head" design with rich chocolate-covered ice cream.
Take Me Out to The …
When it's time to head out for the "ole ball game," a thrilling stock-car race, or myriad other sports events, fans love chowing down on their favorite snack while watching the sports action. Some "eats" are downright iconic, such as the hot dog, which was a hit at the 1893 Chicago World's Fair, or yummy soft pretzels, popularized in Philadelphia baseball circles in the early 20th century.
Peanuts are perhaps the most classic of sporting snacks, and nachos began appearing in ballpark concessions in the 1970s. Sunflower seeds – which the baseball players themselves have used to replace tobacco – are also popular, along with cotton candy, ice cream, and popcorn. In fact, at one recent Major League Baseball All-Star Game, fans chowed down on more than a million pounds of popcorn. An empty popcorn bucket also makes a handy mitt for catching a foul ball!
While concessionaires have added state-of-the-art culinary options at stadiums and arenas, mobile ordering and delivery are also soaring in popularity. If mobile ordering was a nicety pre-pandemic, now it's almost a necessity.
A Bright and Crunchy Future
Over the past few years, snacking has steadily worked its way into the food choices that consumers make on a daily basis. In addition, the COVID-19 era has created more snacking opportunities as stressed-out consumers have been forced to change work schedules, avoid certain day-to-day activities, and socialize less. So, there is a strong and growing desire to "reward" themselves with treats they love.
What's tops for a snack? In Progressive Grocer/EIQ Research, chips, the category that includes Prime Planet Tostones, was the number one snack for men, younger Millenials, Generation Xers, and Baby Boomers; cheese was tops for mature travelers, but the fruit has become the number one snack food for women and older Millenials.
The business of snack production and snack wholesale and retail snack sale has a bright future, we believe. Snacks of all types can be purchased on the go at mom-and-pop standalone stores, convenience stores that sell gas; airport, hotel, and entertainment venues; and sports venues.
Fortunately, with increasing grab-and-go options and places that sell those, it's an appetizing equation for those of us in grocery supply and transport, and one that should bode well for future sales.
About Prime Planet
An innovative international food company based in Miami, Prime Planet is committed to bringing to market the best kosher-certified snacks – that are delicious and nutritious. Its all-natural brand of Tostones offers not only the most delicious flavor but is an all-around healthier snack option, too.
Knowledge, expertise, and direct access to leading global logistics and distributors of wholesale snacks and bulk-food products allow Prime Planet to find the shortest and most efficient commercial routes for ideal product shipment and product placement.
Be a Plantain Snack Distributor
For more information, or to become a distributor yourself, explore our website to learn more about wholesale snack foods; or contact Business Development Manager Marie Gonzales at 305-592-2044; or via email at bdm@primefreshproducts.com.
Additional Readings