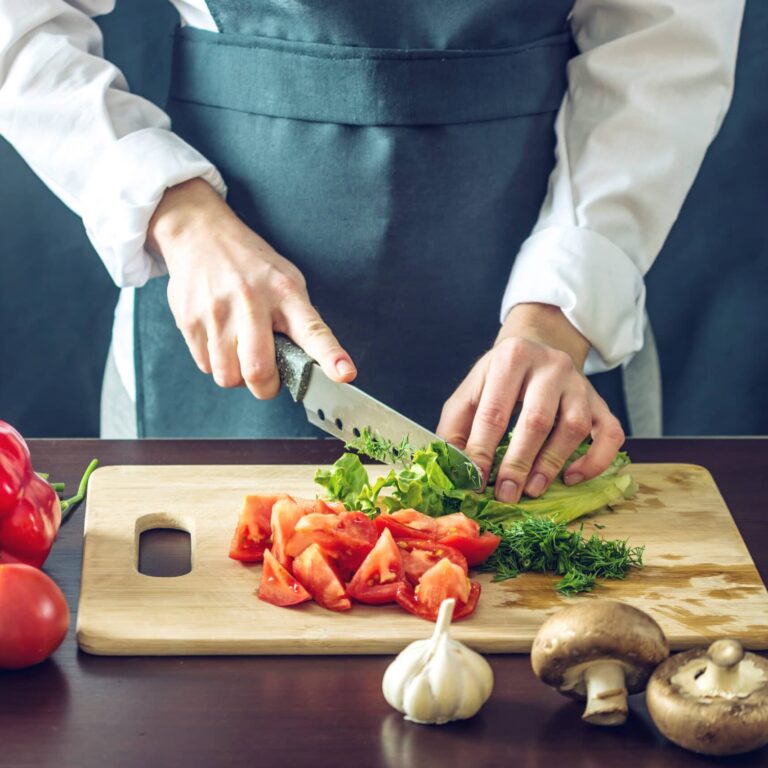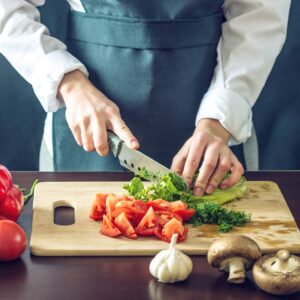 So many of us enjoy green bean casserole, cornbread stuffing, and pumpkin pie. No holiday table would be complete without such traditional fare, right? Yet how many of us typically would never make these dishes from scratch?
But if we're not cooking from scratch, how are we going about preparing such ubiquitous meal favorites? This much we do know: We're using "label recipes" – recipes found on the labels of the packaging of the main ingredients. 
Cans of cream-of-mushroom soup feature the infamous green bean casserole recipe right on the back label. Pumpkin pie filling comes with more than just the instructions for how to make a pie – the label suggests alternative treats that can be made from it, too.
The research team at Prime Planet, makers of all-natural green plantain Tostones chips, recently looked into the undeniable allure of using recipes on packaging to effectively market retail food products. We thought our distributors and retailers might also like to learn more about this proven promotional strategy. So as a service to our customers, here's what we found out.
The list of popular American "comfort food" dishes whose recipes come straight off their packaging is quite long, including (but certainly not limited to) the following: chocolate chip cookies, oatmeal cookies, cheesecake, chocolate cake, brownies, muffins, biscuits, pancakes, onion dip, cheese dip, parmesan crusted chicken, tuna noodle casserole, and meatloaf. And the list goes on.
The History of Package Recipes
The practice of printing recipes on packaging as a promotional strategy has been common since the turn of the 20th century. It gained widespread popularity in the 1920s, when recipes were first tested by home economists. These "test kitchens" eventually evolved into essential divisions of practically all of the major American packaged food producers. The purpose of the test kitchens was to bring homemakers the benefits of the research, product control, product testing and practical, helpful service for the American home.
If homemakers (at the time, almost exclusively women) liked these recipes, they were eagerly placed into their personal recipe folders and soon started showing up at potlucks and church suppers. Next thing you know, these must-have recipes were being included in community cookbooks. They became American cooking. They became "comfort food."
Still Following the Tradition
We certainly don't want to convey that women still do all the cooking. The tradition of seeking a recipe from the packaging a product comes in has transcended gender and generation.
More than a third of Americans say they cook at home daily, and 50 percent say they cook between three and six days a week, one source says — adding that retirees and those who are at home all day are more likely than full-time workers to cook each day.
One study found the percentage of American men who cook increased from 29 percent in 1965 to 42 percent in 2007, and current results show a further increase to 46 percent in 2016.
And according to a survey of more than 1,000 US households, results showed that 95 percent of millennials (age group 18-29) cook weekly at home, compared with 92 percent of those aged 30-44 and 93 percent of those aged 45-59. However, while a slightly higher percentage of millennials do cook at home, they do so less frequently than their older counterparts. The same survey revealed that 47 percent of millennials cook at home five or more times per week, compared with 55 percent of those aged 30-44 and 60 percent over 60.
Marketers Are Getting Cleverer
Recently, fresh foods have also started listing recipes on the packets. Today you can read how to make cranberry sauce from a bag of freshly harvested cranberries, or carrot-currant salad from a bag of carrots, or a nicoise salad from a bunch of celery. They place their ideas in weekly flyers and on promotional recipe cards available at the retail locations, too.
It's Not Just about Recipes Anymore
According to one major marketing research firm, brands are connecting to adventurous consumers by sharing more unique stories behind a product. This involves greater transparency about not only the source and nature of ingredients, but in processing and — you got it — recipes! Retailers should be cognizant that by demonstrating exactly how a certain food product fits into every-day meal prep, consumers will be more likely to eye that product.
Using recipes is a smart promotional strategy for food manufacturers and retailers. They don't show any sign of ever going out of style. Bon Appétit!
About Prime Planet
An innovative international food company based in Miami, Prime Planet is committed to bringing to market the best kosher certified snacks – that are delicious and nutritious. Its all-natural brand of Tostones offers not only the most delicious flavor, but are an all-around healthier snack option, too.
Knowledge, expertise, and direct access to leading global logistics and distributors of wholesale snacks and bulk-food products allow Prime Planet to find the shortest and most efficient commercial routes for ideal product shipment and product placement.
Be a Green Plantain Snack Distributor
For more information, or to become a distributor, visit www.primeplanet.net; or contact Business Development Manager Marie Gonzalez at 305-592-2044; or via email at bdm@primefreshproducts.com.