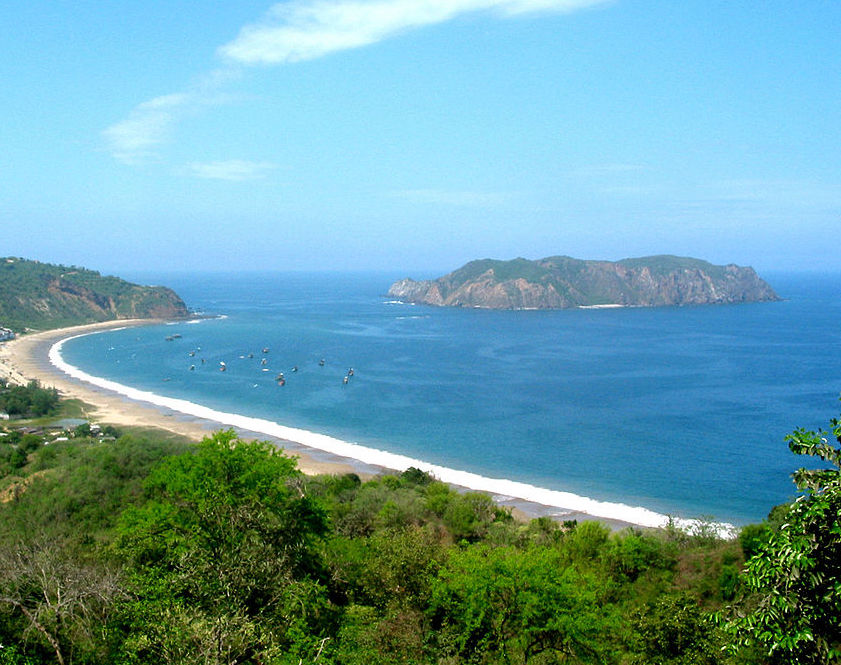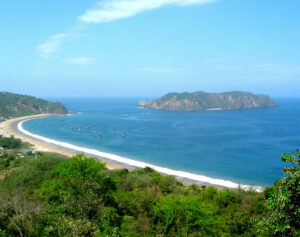 Where in the world do Prime Planet's top quality green plantains come from? The fast answer is: the best spot on the planet for plantain harvesting. Period. But if you want to get the whole story, let's ask Marie Gonzalez, Prime Planet's Business Development Manager.
* * * * * * *
Q. Ecuador is the top producer of plantains in the world – and it's the source of the fresh green plantains Prime Planet harvests and manufacturing its crunchy all natural Tostones snack chips. But where exactly do these hearty and healthy tropical fruits grow within this South American country of 18 million people?
Marie: Prime Planet selects its top quality green plantains for harvest in Manabi Province in Ecuador, well known for its high-quality plantain production. It's a region next to the Pacific Ocean and the sun's rays fall perpendicular to the earth, which promotes the very best production of the largest, top-most quality, and best flavored plantains in the entire world.
Q: Are there other factors at play here that make Manabi Province such a desirable location to harvest plantain crops?
Marie: Well, yes there are several factors that contribute to this region's suitability for plantain harvesting: First and foremost is the climate. Not only is sunny tropical climate perfect for plantain growth –  with high temperatures and humidity levels throughout the year – it's the soil, too. The land around Manabi Province's is rich in nutrients, making it ideal for plantain cultivation. The volcanic ash and clay soils in the region are particularly well-suited for plantain production.
Of course, water plays an important role, as well. The region has abundant water resources, with several rivers and streams providing irrigation for plantain crops.
But honestly it is the people in Ecuador who reap plantain crops Who better to know how to harvest plantain crops? The people of Manabi Province have been cultivating plantains for generations, and the region has developed a deep knowledge of the plant and its needs. This experience has allowed farmers to develop effective cultivation techniques and to produce high-quality plantains consistently.
Q. Tell us a little more about the Manabi Province:
Marie: Manabi is a coastal province in Ecuador, located in the western part of the country. It is bordered by Esmeraldas to the north, Santo Domingo de los Tsachilas to the east, Los Rios to the south, and the Pacific Ocean to the west. The capital of the province is Portoviejo, which is also the largest city. Other major cities in Manabi Province include Manta, Jipijapa, Chone, and Bahia de Caraquez.
Q. Besides Plantain harvesting, what else is Manabi Province known for?
Marie: If you love beautiful beaches this is the place for you – and for the thousands of tourists who come here from all over the world. Some of the most popular beaches include Canoa, San Clemente, and Crucita. And it is also hotspot for adventure tourism and leisure tourism. The province is also known for its vibrant culture, which is reflected in its music, dance, and traditional cuisine.
Q. Besides being the most fertile place on the planet for harvesting plantain products, what else comes out of this area?
Marie: In terms of economy, Manabi Province is largely based on agriculture and fishing. The province is one of the largest producers of bananas in Ecuador, and also produces other crops such as cocoa, coffee, and rice. The fishing industry is also important, with Manta being a major fishing port.
Overall, this region of Ecuador is a truly a beautiful and culturally rich part of Ecuador. In fact, Manabi Province is home to several important natural landmarks, including the Machalilla National Park, which is home to several endangered species, including the humpback whale. The province also has several archaeological sites that provide insight into the region's pre-Columbian history. As you can see, it's a lot more than plantains and bananas here – and Prime Planet is proud to play an integral part in the economy of the region.
* * * * * * *
About Prime Planet
An innovative international food company based in Miami, Prime Planet is committed to bringing to market a line of crunchy Tostones snack chips that are truly all-natural, gluten-free, non GMO, no cholesterol, and even kosher-certified – and the list of goodness goes on. Tostones not only come in the most delicious flavors (BBQ, lime, sweet chili, habanero, and original), but are an all-around healthier snack option, too.
Knowledge, expertise, and direct access to leading global logistics and distributors of wholesale snacks and bulk-food products allow Prime Planet to find the shortest and most efficient commercial routes for ideal product shipment and product placement.
Be a Green Plantain Snack Chip Distributor
For more information, or to become a distributor, visit www.primeplanet.net; or contact Business Development Manager Marie Gonzalez at 305-592-2044; or via email at bdm@primefreshproducts.com.