The summer end is, unfortunately, right around the corner, but don't worry. There is still one more party to have before the season is officially over. Labor Day parties are a great way to celebrate summer's end, not to mention a way to show off some of your favorite snacks and dishes! Prime Planet is proud to create one of the most delicious snacks to bring to a party.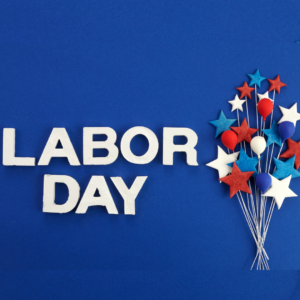 Our tostones come in many different flavors like:
Here are some ideas for your Labor Day party food! 
Loaded Sweet Pepper Nachos
A collection of shredded cheeses, different peppers, jalapenos, onions, cilantro, and your choice of chips (or our tostones)! 
Preheat the oven to 425 degrees. Arrange half the chips on a rimmed baking sheet or cast iron skillet. Top with cheese and other ingredients, then repeat! Line the rest of the chips and ingredients and bake for 5 minutes!
Roasted Chickpeas and Avocado Dip
This easy recipe goes great with our plantain chips! All you'll need is chickpeas, olive oil, seasoning, avocados, garlic, and lime! 
Preheat the oven to 400 degrees, pat the chickpeas dry and line them on a baking sheet with parchment paper. Then roast for 15 minutes! 

Once they are done, add a little bit of olive oil and mix them around and sprinkle the seasonings on. Make sure they are all evenly coated. 

Place back in the oven for another 15 minutes.

Then puree the roasted chickpeas with the garlic in a blender. Add avocados, cilantro, olive oil, and lime juice, and ENJOY!
Baked Parmesan Puffs
Ingredients you'll need:
Olive oil

Grated parmesan

Minced garlic

Garlic powder

Italian herb blend

Fresh parsley

Salt

Fresh cracked pepper

Puff pastry
How to make it:
Preheat the oven to 400 degrees, line a baking sheet with parchment paper or use a cast iron pan.

Mix together the olive oil, parmesan, garlic powder, Italian spice mix, parsley, salt, and pepper.

Roll out the puff pastry and brush the mixture on top. Roll it up and cut small rolls about 1 or 2-inch thick. 

Place the rolls onto the parchment paper and brush the remaining mixture onto the tops. Place into the oven and bake until puffed and golden brown (about 8 to 10 minutes). 
Spicy Kidney Bean Dip
Another dip that you could bring paired with our delicious tostones would be a spicy kidney bean dip! With a few ingredients and an easy recipe, this is a great labor day snack idea.
Rinsed and drained kidney beans

Small onion

Ground cumin

Tomato sauce

Tomato paste

Olive oil

Cracked pepper

Chili pepper flakes

Tabasco (optional) 
Finely dice the onions and fry them in the olive oil. Next, you can stir in the salt, tomato paste, tomato sauce, cumin, chili pepper, and beans. Once it's all heated in the pan, mash everything together with a potato masher, or use a food processor and adjust the seasoning with the ground pepper and Tabasco. Then keep it refrigerated until you're ready to serve!
If you are looking for a great chip to pair with dips and other snacks, look no further. You can also contact us to become a healthy snack distributor!