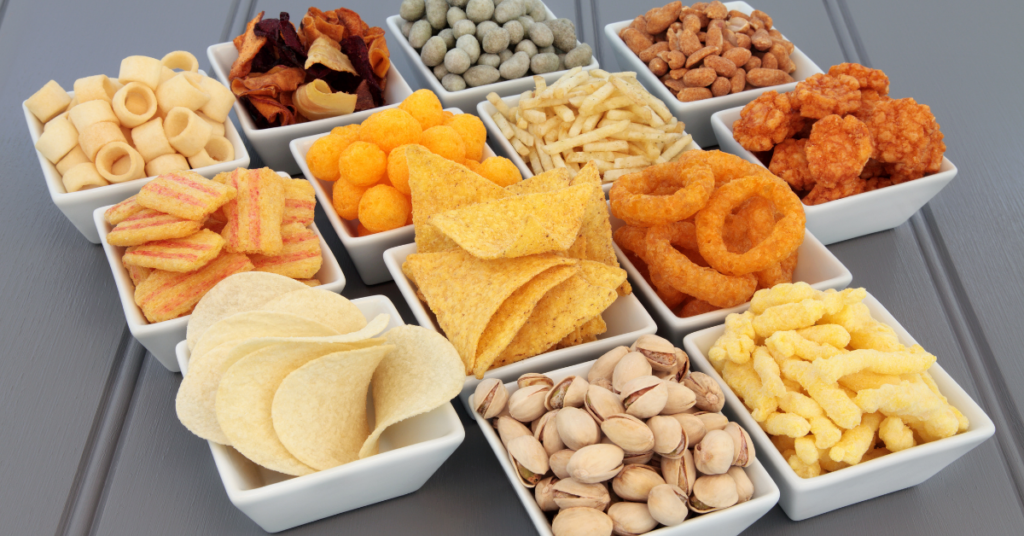 According to Grand View Research, the global snack food market was valued at almost 1.5 billion USD in 2021 and is only expected to grow. In addition, it is estimated to have a compound annual growth (CAGR) of 2.7% from 2022 to 2030.1 With the new work-from-home and hybrid schedule culture that has been adopted after the pandemic, the snack food market has seen impressive growth in the past few years. Snack food manufacturers like Prime Planet, with our tostones, have focused on creating healthier and organic products to market during these times of substantial growth. 
As the snack industry continues to grow, so have health concerns globally. People's need for "on-the-go" snacks has also increased, and now companies are creating products and packaging to meet the needs of consumers. The pandemic has led to a shift in lifestyles and dietary patterns that have increased the demand for a variety of snack options. 
Global Snack Food Market Growth
Prime Planet takes pride in being the manufacturer of delicious snacks that double as a healthier option for those who are now a little more health-conscious than they previously were. A significant trend in the industry is brands are offering more vegan or allergen-free options. Much like Prime Planet, international brands have stepped up to this opportunity to showcase their snacks that already meet such parameters, or they have rebranded their existing snacks with healthier options while maintaining the same great taste and quality. 
Another growth in the market that has been seen is the demand for quicker and more accessible sources of nutrition and energy from snacks. We've definitely seen an increase in demand for convenience.
Market Share Insights
In 2021 it was shown that frozen and refrigerated products dominated the market. The CAGR is forecasting that the demand for savory snacks will grow as well. This includes meat snacks such as jerky and other types of dried meat. Due to the increase in customers who are becoming more aware of their health and well-being, many companies have introduced low-fat, low-calorie, and gluten-free options in a variety of different snacks across the snack food market. 
When it comes to the big players in the market, they are seen as a global snack food market. There are also regional market players customizing their products to the local market and demand. Some of these bigger snack industry players are:
PepsiCo

General Mills, Inc.

The Kraft Heinz Company

Nestl

é

The Kellogg Company

Calbee

Intersnack Group GmbH & Co. KG

ITC Limited

Danone
Contact Prime Planet Today!
As an all-natural snack brand, we have thoroughly enjoyed the increase in demand for healthier and more health-conscious options. Our plantains are hand-picked in Ecuador and are harvested using the highest quality care and technology to ensure that our customers get our best every time. Our tostones are certified vegan, gluten-free, kosher, and non-GMO. These are deliciously healthy snacks that come in 5 different flavors::
In order to meet the growing demands in the snack food industry, our tostones can easily be purchased online. If you would like, contact us to learn how you can become a distributor. 
Source:
Grand View Research –

Snack Market Size, Share & Trends Analysis Report by Product