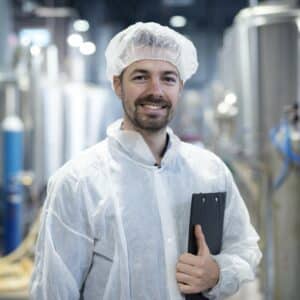 In the perennially green forests of Manabi, a province on the crystal blue Pacific coast of Ecuador, grows the source of Prime Planet's crisp and delicious Tostones chips, green plantains extraordinarily rich in sweetness from the nutrient-rich soil and water abundant in minerals exclusive to the Ecuadorian tropics.
"There is no better place for growing plantains across the globe," says Marie Gonzalez, Business Development Manager of Prime Planet in Miami. "Our Tostones cut from Manabi plantains are slices of heaven that we want to share with all of our customers across the U.S." The region is known for its thriving agricultural practices, particularly for specializing in the cultivation of organic products such as cacao, noble wood, and of course, the plantains that Prime Planet harvests for its line of all-natural Tostones snack chips.
An Unequivocal Promise
Bringing the Tostones to the United States from their side of paradise in the company's manufacturing facility located in Ecuador involves many moving parts. The most important step, however, is ensuring in all the consumers' hands that the deliciously salty-sweet Tostones land, they are completely safe to eat, which is an unequivocal promise with Prime Planet – as their production practices are certified FSSC 22000.
The retail and wholesale sectors are a complex stage of the food supply chain. Any upstream failure in the supply chain can result in unsafe products and high impact incidents, with loss of consumer trust as a result.
FSSC 22000 uses the international standard ISO 22000 for food safety management with PAS 221 as the prerequisite programs for retail and wholesale and additional certification requirements. This combination ensures consistent, high-quality audits monitored by an integrity program to measure and maintain delivery performance all over the world. Besides the global character, FSSC 22000 is applicable within the whole supply chain.
Standing By Our Commitment
"We are in the business of sharing the fruits of our labor in their highest quality and safest condition – and with FSSC 22000, our retailers and wholesalers are assured that they are getting exactly that," comments Gonzalez.
FSSC 22000 provides a certification scheme that ensures a robust food safety management system to control food safety hazards, minimize risks, and ensure safe food production.
This certification, along with recognition by the by the Global Food Safety Initiative (GFSI) and regular inspections conducted by the FDA related to food safety, labeling, and packaging requirements, create what Gonzalez describes as a "trinity of security" for consumers who demand the best quality snack products for their end customers.
Gaining Loyalty and Trust
Reliability in delivering safe food contributes to consumer trust and, ultimately, consumer loyalty. With the FSSC 22000, Prime Planet demonstrates that they created a food management system that abides by legal standards internationally,  and that their system can measure the performance of their food safety practices, which is resulting in the continuous loyalty and trust of their customers.
FSSC 22000 also shows Prime Planet has taken the initiative to ensure that their production has no negative impact at the ecological level as well as the societal, and that it is their primary concern to uphold the healthy workplace they've created because safety in all cases starts within the soil first, and within every individual that works at the production facility in Ecuador.
"We want to make sure that the communities that we contribute to, from the farmers to the employees in the manufacturing facility we utilize, can feel pride in their work, and in the land they call home and cultivate," says Gonzalez. "That is why we strive to work with suppliers that eliminate any waste and pollution that could be generated by the production of our Tostones, while also making sure that all necessary actions are taken to ensure the health and safety of all those involved in the harvesting, manufacturing, and shipping process."
In the forests of Manabi, Prime Planet begins its commitment to the best practices in food safety and regulation to bring one of the world's top-quality snack chip treasures, crunchy and great tasting Tostones, to their customers in the U.S.
Stay Tune for More
In an upcoming article, we will discuss the BASC Security Certification that Prime Planet's production facility also holds, deeming it socially responsible and environmentally sound in its practices.
About Prime Planet
An innovative international food company based in Miami, Prime Planet is committed to bringing to market a line of crunchy Tostones snack chips that are truly all-natural, gluten-free, non GMO, no cholesterol, and even kosher-certified – and the list of goodness goes on. Tostones not only come in the most delicious flavors (BBQ, lime, sweet chili, habanero, and original), but are an all-around healthier snack option, too.
Knowledge, expertise, and direct access to leading global logistics and distributors of wholesale snacks and bulk-food products allow Prime Planet to find the shortest and most efficient commercial routes for ideal product shipment and product placement.
Become a Green Plantain Snack Chip Distributor
For more information, or to become a distributor, visit www.primeplanet.net; or contact Business Development Manager Marie Gonzalez at 305-592-2044; or via email at bdm@primefreshproducts.com.