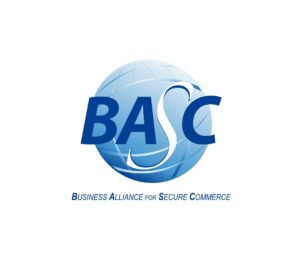 In sunny Manabi, a province on the evergreen and aquamarine coast of Ecuador, the green plantain flourish, a nourishing starchy fruit which is the source of Prime Planet's better-for-you Tostones snack chips. The nutrient-rich soil and mineral-filled waters combine to create plantains dense with sweetness and a wide variety of vitamins.
Agricultural practices in Manabi Province have predominantly centered on organic products such as cacao and noble wood, but most notably plantains, which are a staple in many Latin American dishes. "Our Tostones are in a league of their own thanks to the heavenly home where the plantains are grown," says Marie Gonzalez, Business Development Manager at Prime Planet's Miami headquarters.
Achieving the Highest Standards
"Sharing the fruits of our labor with customers across the U.S. is our primary goal. To achieve it we hold ourselves to the highest standards of production starting at the soil and ending at delivery. Those standards are maintained through intensive security procedures to secure the integrity of our product.," she adds. Developing the all-natural Tostones snack chips is a highly involved process that requires a multitude of checks and procedures to ensure the integrity of the food once it reaches the hands of consumers.
Having received the FSSC 22000, a certification scheme that ensures a thorough food-safety management system focused on identifying food safety hazards and having consistent safe food production, Prime Planet demonstrates their dedication to their high standards of production. In addition to the FSSC 22000 certification, Prime Planet has also seen best to partake in the Business Alliance for Secure Commerce and has received the BASC security certificate.
BASC Guarantees Trustworthiness
"Delivering to retail and wholesale establishments involves various nodes in the expansive food supply chain. Any kind of blip in the supply chain results in compromised products and can yield incidents which result in the loss of trust by consumers," says Gonzalez. The BASC certification guarantees that Prime Planet can be trusted to consistently conduct safe international trade.
Created by the World Customs Organization (WCO) the BASC "badge of approval" gives companies the ability to demonstrate their commitment to safety within their supply chains. Yearly audits are conducted for each company participating in the BASC to ensure that they are following the safety methodologies provided by the organization, which make them eligible to keep their certificate.
As an organization, the BASC also works to reduce the risk of cargo theft, smuggling, contamination, and other illegal activities that could potentially compromise products and make them unusable, or in the case of Prime Planet, inedible.
Our Partners & Consumers Feel Safe
Additionally, the BASC certification keeps companies in compliance with international
trade regulations and standards such as the FSSC 22000 certificate also held by Prime Planet, a certificate which also guarantees safety within the whole supply chain. "We want our partners to feel safe delivering our products, and their customers as well when consuming them, and with the BASC certification and the FSSC 22000, our retailers, wholesalers, and consumers can have peace of mind," notes Gonzalez.
The several certifications held by Prime Planet keep their delicious, fresh, and all-natural  products within the U.S. market, supplying the demand for the finest Tostones that could be found not only in the state, but anywhere else safely. In the provincial plantations of Manabi, Prime Planet begins its commitment to the best practices in food safety and regulation to bring one of the world's top-quality snacks, crunchy and great tasting Tostones, to their customers in the U.S.
About Prime Planet
An innovative international food company based in Miami, Prime Planet is committed to bringing to market a line of crunchy Tostones snack chips that are truly all-natural, gluten-free, non GMO, no cholesterol, and even kosher-certified – and the list of goodness goes on. Tostones not only come in the most delicious flavors (BBQ, lime, sweet chili, habanero, and original), but are an all-around healthier snack option, too.
Knowledge, expertise, and direct access to leading global logistics and distributors of wholesale snacks and bulk-food products allow Prime Planet to find the shortest and most efficient commercial routes for ideal product shipment and product placement.
Become a Green Plantain Snack Chip Distributor
For more information, or to become a distributor, visit www.primeplanet.net; or contact Business Development Manager Marie Gonzalez at 305-592-2044; or via email at bdm@primefreshproducts.com.