Recipe sharing is a great way to boost marketing for products and connect the customers to the product even more. For many consumers, there are many ingredients that they might not know to use or cook. There are, of course, staple ingredients, including meats like chicken and ground beef and staple veggies like green beans, broccoli, and more. These common ingredients normally don't need any direction, but there are plenty of other meats and produce consumers may not go for because they don't know what to do with them.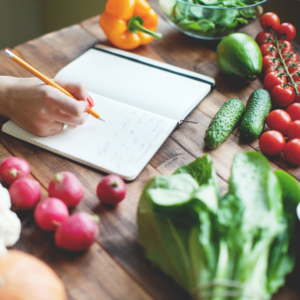 This is where providing recipes for products can come in handy. Consumers seeing recipe cards with the products they may not reach for right away might encourage them to try the product out. Prime Planet wants to do just that! We want to show our potential consumers that our chips are some of the best out there and give them recipe cards to try, like our Mango Avocado Salsa Recipe. 
Why Use Recipe Displays? 
With how increasingly popular it is to shop online, displaying recipes or including them creates more of an opportunity for a meal, snack, or inspiration. With CPG (Consumer Packaged Goods) brands, having that direct line to becoming a regular on the shopping list is extremely beneficial. Including the recipes is an effective way to market your product and harness the interest of shoppers. 
In this new world of online groceries, content is everything. What better way to spread the word about your product than delicious recipes and a deeper look into the products themselves. Here are some other reasons why retailers should share recipes for products:
Online shopping is only growing

– Within the last year or two, many shoppers have switched from strolling the isles to scrolling through websites. CPG brands use marketing tools to draw enough interest to "add to cart," like showing the consumer what creative ways they can mix up their snacks or their next summer BBQ.
Meal planners love recipes

– Using digital recipes will create an environment for CPG brands to target meal planners. We know that most shoppers shop with a list or plan in mind. By targeting these shoppers, companies are working towards a greater number of impressions with a wider range of context about the product. This, in turn, reaches those consumers looking for inspiration. It will help establish a brand's presence in the shoppers' plans earlier on. 
Digital recipes expand initiatives

– Digital recipe displays allow shopper marketers to take that extra step further beyond the retail environment and into digital commerce. The recipes should be an extension of the retail environment with shippable technology. This lets CPG brands not only reach but specifically market to their consumers. 
Shop Our Snacks!
All of our chips are made from 3 ingredients: plantains, palm oil, and salt. It is a simple combination that gives a low-sodium snack option. We want our consumers to not only enjoy our many flavors right out of the package but also how to use them in different recipes or with different dips. Shop our snacks today and check out our blog to see some delicious recipes!