Prime Planet is proud to partner with the #1 supermarket in the Southeast…Publix! Since first opening, its doors in 1930 in Winter Haven, FL, Publix has continued to grow into a famous supermarket. As it grew in popularity, it became a beacon of great brands and trusted quality. This is part of the reason that our plantain chips are honored to call Publix their home. 
With the different flavors offered and the quality of our process, we knew that Publix was one of the best places for our snacks! So what to do if you are still wondering where to buy tostone chips? Check out your local Publix.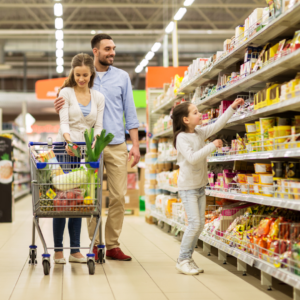 Snacks at Publix
Whether in-store or online, you can see the nutrition information and details about our snacks at Publix. When looking for our products online, you can see the details behind our products. 
"100% Ecuadorian," "Hand-picked," "Tasty and nutritious," and "Made without artificial flavors, colors, and preservatives." 
What better way to start a beach day or a day of tailgating for your favorite sports team than a trip to Publix? Pub-subs, chips, fruit, and some of the best snacks at Publix are a must to make those days even better. Our Original Flavor is a delicious option, but we also offer:
You can find them in the Publix chips isles or some of the end displays. They are a healthy and delicious snack choice that pairs well with dips and other snacks. They are also great on their own!
Become a Distributor 
If you want to do more than just enjoy our tostone chips, then contact us to become a distributor! We manufacture the leading all-natural vegan snack in South Florida, and you could be a part of it too!