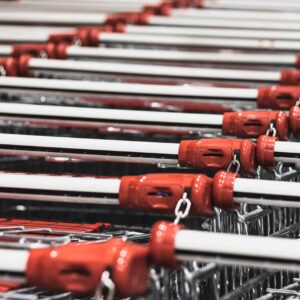 Prime Planet is proud to serve and stock stores all over the country, including stocking grocery stores in Utah! Not only can you buy our tostones online, but we have plenty of options in stores and retailers, including:
Kroger

Fred Meyer

Quality Food Centers

Smiths
So if you are in the area, here are some of the Utah grocery stores where you can find our delicious healthy snacks! 
Kroger Stores
You can find Kroger stores all around Utah, in cities that include:
Sunset, UT

Clearfield, UT

Salt Lake City, UT
Here you can find our original tostones and all of our flavors stocked on their shelves. Our original flavor is meant to not overwhelm your taste buds but to soothe with our lightly salted natural flavoring.
Fred Meyer Stores
When looking for the next best healthy snack at stores, then look no further than the shelves of the Fred Meyer stores in Utah. From hand-picked plantains to our tostone chips for your snacking pleasure, our chips come in many flavors like BBQ!
Quality Food Centers
This is another store known around Utah that stocks Prime Planet Tostone Chips like our habanero flavor. If you are looking for a fan-favorite flavor, then the habanero is perfect for you. It is the ideal blend of sweet and spicy and is available for in-store purchase!
Smith's Stores
There are Smith's stores all over Utah, making it pretty easy to get your hands on a bag of our delicious chips in all their flavors, like our lime flavor! Smith's can be found in areas of Utah like:
Salt Lake City, UT

Sandy, UT

Orem, UT

West Jordan, UT

Murray, UT

Pleasant Grove, UT

Layton, UT

South Jordan, UT

Midvale, UT

Draper, UT

Lehi, UT

Magna, UT
Plenty of shelves are fully stocked with this perfect snack which you can buy as a solution to any of your snack cravings. 
Contact Us
If finding our snacks on multiple shelves in Utah doesn't do enough, then you can click here to become a distributor for us!