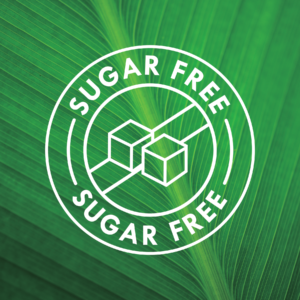 After decades of a love affair with sugar and its sweet taste, U.S. consumers are now recognizing that excess consumption of "added sugar" isn't the right way to go, health-wise. Adding sugar to food products or snacks can play a role in the development or worsening of such health issues as obesity, diabetes, and heart disease. Unfortunately, one reputable study a few years ago, found that nearly 75 percent of all American adults were getting 15 percent of their calories from – you guessed it – added sugar. It certainly hasn't helped that over the few past decades too that many food industry manufacturers have added even more sugar to flavor foods or snacks in processing.
Those sweeteners could range from white sugar, molasses, brown sugar, and honey to such industrial sweeteners as fructose, dextrose, maltose, fructose, fruit nectars, a mixture of glucose and fructose, and even high fructose corn syrup. Yet, the 2015-2020 Dietary Guidelines for Americans, issued by the U.S. Food & Drug Administration, recommends that no more than 10 percent of diet intake come from added sugar.
"I'm proud to say that by taking a stance early on that, Prime Planet is ahead of the curve," says Marie Gonzalez, business development manager at Prime Planet. "We avoided adding any sugar in the processing of our Tostones chips, our all-natural green plantain snack line."
We Will Make It and They Will Come
Gonzalez says Prime Planet's corporate pledge for "no sugar added" continues today and will remain a key art of the formula for a healthier-for-you snack well into the future: "We know that health and wellness are priorities for our food industry clients whose retail customers who seek certified foods free of added sugar." Today's customers desire more healthy, sustainable food and snacks. They're also seeking more varied foods including snack products.
"Because our Tostones are a better for you than other salty chip options, they're resonating with consumers all across the American snack market, as we've aligned with distributors and retail food chains who understand that their retail customers absolutely desire a healthier snack food option," adds Gonzalez. "Prime Planet  Tostones are processed without any sugar or sugar-containing ingredients, so it's a perfect match between customer desires, changing marketplace trends for wellness, and what we provide."
One important point? No sugar added does not mean "boring." Prime Planet's Tostones come in unique and delicious flavors, including Original, Sweet Chili, Lime and Habanero. Recognizing that barbecue is the snack flavor most commonly eaten by U.S. consumers, according to market data research firm Statista, in early 2022 Prime Planet's tasty newest flavor – BBQ Tostones – will be introduced to wholesale and grocery customers. In fact, retailers and wholesalers are placing orders now.
So, retail customers are likely to see those bags with tasty barbecue plantains soon on grocery and convenience store shelves. On the quality side, all flavors of Prime Planet's Tostones hold multiple U.S. State and Federal certifications that ensure customers' shipments are fresh and safe when they get to market.
More Goodness, Less Sugar
In the sugar discussion, of course, sugar naturally occurs in fruits and veggies and that's part of a normal, healthy diet. But the benefit of less "added sugar" is that it can help consumers avoid weight gain and fat build-up linked to heart disease.
"Our food industry and wholesale customers know that they can recommend our products to their retail customers, given the 'no added sugar' promise we've made, backed up by stringent government certification of our products," says Gonzalez.
She hopes that the next time the munchies hit, consumers think healthy – and reach out for the all-natural Tostones to satisfy their snack urge. "Tostones allows you to enjoy a great taste treat, yet avoid all the negative health implications of many other foods and snack products processed with added sugar.
"We've got the just the right formula for your customers to keep coming back for more."
About Prime Planet
An innovative international food company based in Miami, Prime Planet is committed to bringing to market the best kosher certified snacks – that are delicious and nutritious. Its all-natural brand of Tostones offers not only the most delicious flavor, but are an all-around healthier snack option, too.
Knowledge, expertise, and direct access to leading global logistics and distributors of wholesale snacks and bulk-food products allow Prime Planet to find the shortest and most efficient commercial routes for ideal product shipment and product placement.
Be a Green Plantain Snack Distributor
For more information, or to become a distributor, visit www.primeplanet.net; or contact Business Development Manager Marie Gonzalez at 305-592-2044; or via email at bdm@primefreshproducts.com.