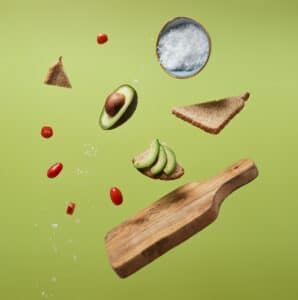 Snack wholesalers and food retailers have an enormous task to face with the passing of each and every year. It's how to keep up with shifting consumer tastes – and when we refer to tastes, we mean both figuratively and literally.
This phenomenon isn't just limited to the snack food industry. It's virtually any industry. In a consumer culture, the balancing act between what is offered and what is requested (the old "supply and demand"), remains eternally in flux. If manufacturers offer something unpalatable, whether by taste buds or by fashion, they risk being rebuffed and go bankrupt. If consumers cry for unattainable or unrealistic standards, they go "hungry," so to speak.
Seeking the Infamous "Flavor of the Year"
The quest for "what's next" is second only to the quest for the Fountain of Youth. But while the latter simply doesn't exist – at least so far, the nanotechnology revolution notwithstanding – the former is achievable, simply by a careful examination of what other industries are offering.
Take Monin, for example. They're a beverage company specializing in flavor syrups for the beverage industry, restaurateurs, and mixologists. They declared the Flavor of the Year for 2022 as Passion Fruit. The paint company Benjamin Moore named its shade, "October Mist," their Color of the Year. (It's chip number 1495, what they describe as a "gently shaded sage, evocative of the stem of a flower," in case you were wondering.) And in an effort to appear ecologically on point, MotorTrend magazine cited the electric vehicle, Lucid Motor Company's "Air" model, as their Car of the Year.
So, as you can see – and probably already knew – the Flavor of the Year can be anything, as long as it finds that sweet spot between manufacturer preference and consumer desire.
Flavor Trends in Snack Foods
The snack food industry is one that is subject to the literal taste buds of its consumers. McKormick, the household name for flavoring, refuses to name just one Flavor of the Year. They take the more diplomatic approach of suggesting a few. A quick glance of their website reveals they are currently advocating for vanilla, lime, and blueberry. As with fickle consumer preferences, this could change in an instant.
Tostones: Always on Trend
While the idea of vanilla or blueberry flavored salty plantain chips might seem borderline ridiculous to some (and no, these are not under consideration!), it should be noted that the combination of sweet and salty has been a trend in snack foods over the past 15 years. Perhaps it all started with salted caramel? That sounds like a topic for yet another blog post. Anyway, we here at Tostones remain open to the idea of offering new and different flavors to the marketplace. There are currently five different flavors of Tostones, and, like the plantain trees our basic ingredients come from, we're always growing.
In 2021, the Kerry company, a world leader in taste and nutrition for the food
industry, cited "barbecue" as the top trending flavor of the year globally for everything from snacks to meats, and marinades to seasonings. Prime Planet was right on top of this trend. In January of 2022, we released the latest member of our taste family, Barbecue Tostones. Not surprisingly, they've been a hit.
About Prime Planet
An innovative international food company based in Miami, Prime Planet is committed to bringing to market a line of crunchy Tostones snack chips that are truly all-natural, gluten-free, non GMO, and even kosher-certified. Tostones not only come in the most delicious flavors (BBQ, lime, sweet chili, habanero, and original), but are an all-around healthier snack option, too.
Knowledge, expertise, and direct access to leading global logistics and distributors of wholesale snacks and bulk-food products allow Prime Planet to find the shortest and most efficient commercial routes for ideal product shipment and product placement.
Become a Green Plantain Snack Distributor
For more information, or to become a distributor, visit www.primeplanet.net; or contact Business Development Manager Marie Gonzalez at 305-592-2044; or via email at bdm@primefreshproducts.com.