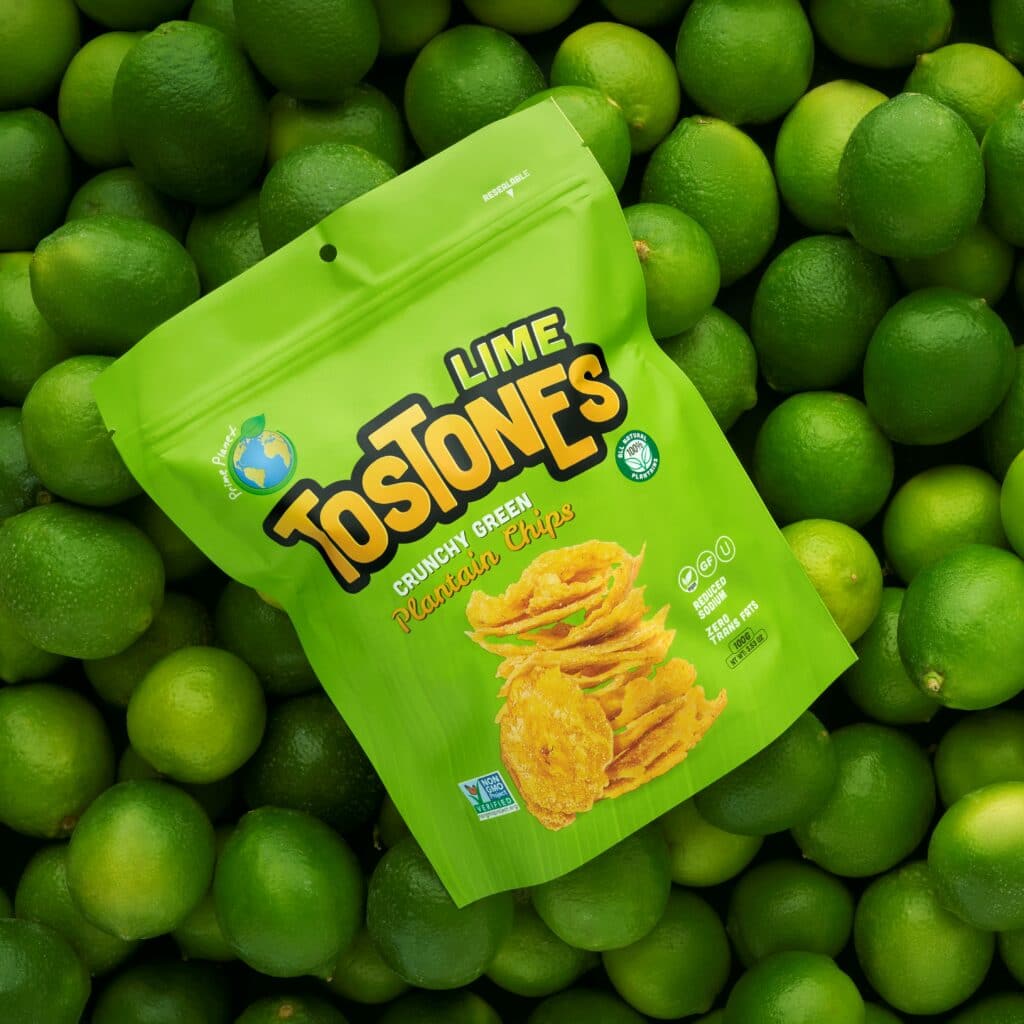 The main inspiration behind Prime Planet's recent tostones packaging redesign is the element that shrouds what it's made of – the banana leaf. These premium quality non-GMO Ecuadorian plantains (a type of banana) are hand selected, cut, and produced to meet the highest standards. Because of this, the brand felt the time was ripe to shift its packaging design to reflect this natural essence.
Featuring plantain leaf veins fading across the new line of tostones bags, this design was executed by our design team under the creative direction of Bill Wosar. The bags also feature a bright, cohesive color palette that reflects the product within. Be it the bright lime green, the sharp red habanero, the vibrant pink sweet chili, and of course the classic orange original flavor (sea salt), these colorful bags were designed with flair and purpose.
Aside from the banana leaf overlay and refined color palette, the redesign features slightly modified bold yellow typography and an updated logo that more clearly shows a banana leaf wrapping around the earth. Hopefully this design's significance comes to life in the near future seeing that Prime Planet's plantain chips are a healthier Gluten Free, Vegan, and non GMO alternative to regular potato chips.
Looking Ahead
Aside from the current line of crunchy green plantain chips, the Prime Planet team is also looking forward to a few new bulk snacks in the near future including the soon-to-be-released BBQ-flavored green plantain chips (tostones) and the introduction of a new product with a bold design in the works, plantain strips, which will be available in both sea salt and lime.
One of Prime Planet's marketing goals in 2020 was to refresh their look both on the shelf and online an objective that has clearly been met. Looking ahead, the team will create additional new products and find ways to refine package designs and communications across the board. Without revealing too much it's safe to say is effort is well underway and we look forward to sharing our creations, ideas, and of course our delicious snacks with you.
About Prime Planet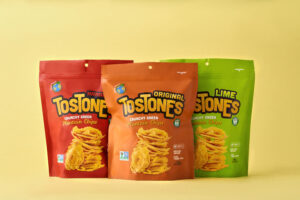 An innovative international food company based in Miami, Prime Planet's corporate mission is simply to bring to market the best gluten-free snacks – that are delicious, nutritious, and healthier for you. It's all-natural brand of Tostones offer not only the most delicious flavor, but a healthier snack option that is also certified Vegan and Non-GMO.
Knowledge, expertise, and direct access to leading global logistics and distributors of wholesale snacks and bulk snacks allow Prime Planet to find the shortest and most efficient commercial routes for ideal product shipment and product placement.
Where Can I Find a Plantain Snack Distributor?
For more information, or to become a distributor yourself, visit www.primeplanet.net; or contact Business Development Manager Marie Gonzalez at 305-592-2044; or via email at bdm@primefreshproducts.com.
– Oscar Sardinas
Additional Readings: