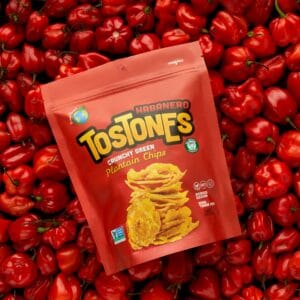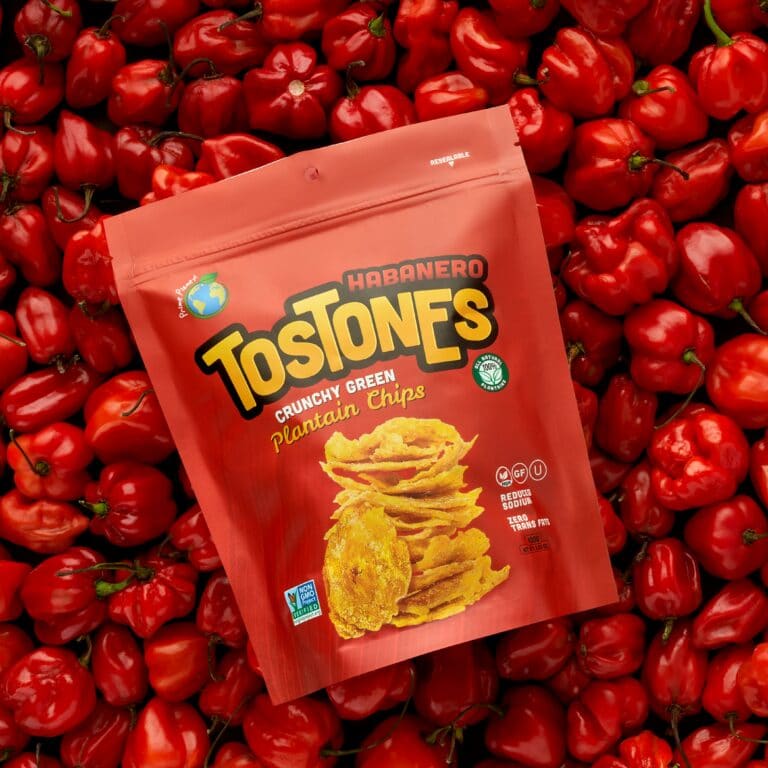 Ever hear the expression, "Every day is a holiday?" Well, it's quite literally the case these days, given the growing number of made-to-order holidays you can now celebrate almost any day of the year.
And now's the time to stock up on Prime Planet brand Tostones because National Chip Day is coming – on March 14. That means 'tis the season to make sure your shelves are full of the various types of crispy, crunchy, salty chips needed to get you through. But we here at Prime Planet would like to make a suggestion: This is a chance to go all out! By allowing your customers to explore every savory option their taste buds can handle – including, of course, all five flavors of our all-natural green plantain snack chips.
Why a Dedicated Day?
So why is there a national day set aside to celebrate salty snack chips? Because people love to celebrate, and they love to eat. And they absolutely love to eat treats! The history of salty chips is as diverse as humanity itself.
Take plantain chips, or Tostones, for example. These nutritious and delicious chips have been cooked for centuries wherever plantains grow, including in Africa, Central, and South America, Caribbean countries like Haiti and Cuba, and in parts of Southeast Asia. In Nigeria, they are called "dodo," in Indonesia, they're known as "gorengan." Because these regions all have ancient histories, it is difficult to know which of them first created the plantain chip. It's safer to assume that they co-created them, historically speaking.
Here in the U.S., keeping pace with consumer snack-chip preferences is both an art and a science – to determine exactly which flavors are most favorite at any given moment. Most recently, a world leader in taste and nutrition for the food industry cited "barbecue" as the top trending flavor of the year, globally, for everything from snacks to meats. Prime Planet was right on top of this trend. In January of 2022, we released the latest member of our taste family, Barbecue Tostones. Not surprisingly, they've been a hit ever since.
The short and sweet of it is, we here at Tostones are always open to the idea of offering new and different flavors to the marketplace. In addition to Barbecue and our Original flavor, we also produce Sweet Chili, Habanero, and Lime – and, like the plantain trees from which our all-natural basic ingredients come from, we're always growing!
Did You Ever Wonder …
These so-called "National Days" really are largely the invention of a guy named Marlowe Anderson of Mandan, N.D. Marlowe always had a love of all things popcorn. He was curious one day about the origins of National Popcorn Day, January 19, so he started keeping a blog called The National Day Calendar – which these days has grown into the official decider of those weird and wonderful days you see people celebrating on Facebook or talking about on morning TV (or right here in this Prime Planet blog!).
Prior to starting the National Day Blog, he had been running a video conversion and computer repair business, but then the calendar took off with hundreds of phone calls and thousands of emails every week. Today, Anderson's website (https://nationaldaycalendar.com) gets weekly hits ranging from 100,000 to over 1,000,000.
Some of the biggest National Days are Pizza Day, Hot Dog Day, and Beer Day. Of course, our favorite holiday is National Chip Day, so start stocking up now with crunchy delicious Tostones in your favorite flavor – and make a day of it!
About Prime Planet
An innovative international food company based in Miami, Prime Planet is committed to bringing to market a line of crunchy Tostones snack chips that are truly all-natural, gluten-free, non GMO, and even kosher-certified. Tostones not only come in the most delicious flavors (BBQ, lime, sweet chili, habanero, and original), but are an all-around healthier snack option, too.
Knowledge, expertise, and direct access to leading global logistics and distributors of wholesale snacks and bulk-food products allow Prime Planet to find the shortest and most efficient commercial routes for ideal product shipment and product placement.
Become a Green Plantain Snack Distributor
For more information, or to become a distributor, visit www.primeplanet.net; or contact Business Development Manager Marie Gonzalez at 305-592-2044; or via email at bdm@primefreshproducts.com.