It's official!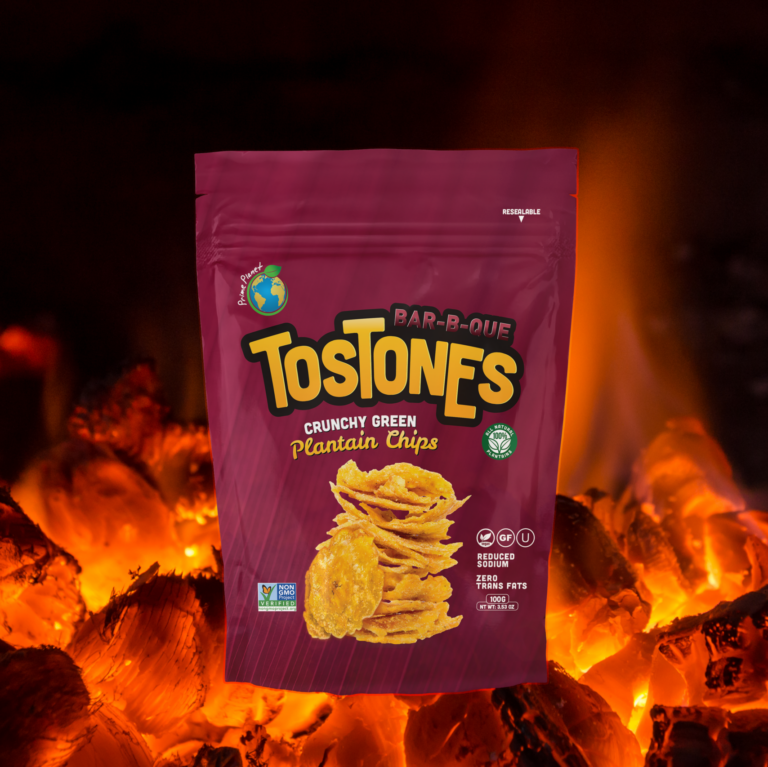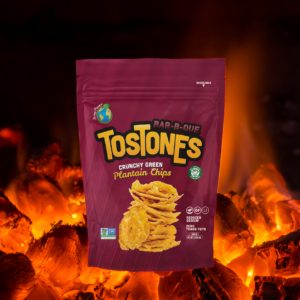 We're excited to announce that Tostones has just expanded its all-natural green plantain snack-chip line by launching a savory new flavor – barbecue! If you're like us, you're probably savoring the thought right now of snacking on these new spicy, salty, slightly sweet, and smoky-flavored barbecue plantains.
In 2021, the Kerry company, a world leader in taste and nutrition for the food industry, cited "barbecue" as the top trending flavor of the year globally for everything from snacks to meats, marinades to seasonings. So, whether your customers describe "barbecue" as "BBQ" as many do in the U.S. and the U.K., or "barbie" in Australia or "braai" in South Africa, we're convinced everyone who tries Prime Planet Tostones will be back for more.
It's that savory combination of almost indescribable flavors that makes barbecue so appealing. Let's just say the barbecue taste enhances virtually any food and healthy plantain chips are no exception. In fact, one in every seven new food products developed across the globe is barbecue-flavored, according to Innova Market Insights.
"Fortunately, our new barbecue-flavored Tostones carry the same nutritional values and certificates as all of our other popular varieties of plantain chips," says Marie Gonzalez, business development manager, Prime Planet.
"So, whether people choose our original flavored Tostones, or instead our tasty original, lime, sweet chili, or habanero plantain chips, they will know they're snacking on a product that's no-sugar-added, vegan, gluten-free, kosher and non-GMO – among other great qualities."
Given that consumers are eagerly reaching for "anything barbecue," it's an advisable strategy that snack food retailers and wholesalers start building future sales today by ordering products to dovetail with that popular taste desire.
"We're happy to report that our barbecue-flavored Tostones are starting to hit grocery shelves now in the independent grocery wholesale market," says Gonzalez, who notes that Prime Planet is presently taking wholesaler orders, as well.
In addition, the company also expects website orders to open in about a month and discussions with Publix and others are underway. Availability is good, and we expect the barbecue-flavored Tostones will begin showing up in many stores and convenience marts just in time for summer picnics.
Our new snack product has two big pluses. First, barbecue-flavored Tostones fit perfectly with customer desire for healthy snacks. Second, research proves that your retail customers will likely go wild over the new barbecue flavor. Together, that's a winning sales strategy. So, give us a call today. Let's talk barbecue!
About Prime Planet
An innovative international food company based in Miami, Prime Planet is committed to bringing to market great tasting better-for-you snacks that are delicious and nutritious. Its all-natural brand of green plantain Tostones offers not only the most appealing flavor, but are an all-around healthier snack option, too.
Knowledge, expertise, and direct access to leading global logistics and distributors of wholesale snacks and bulk-food products allow Prime Planet to find the shortest and most efficient commercial routes for ideal product shipment and responsive product placement.
Be a Green Plantain Snack Distributor
For more information, or to become a distributor, visit www.primeplanet.net; or contact Business Development Manager Marie Gonzalez at 305-592-2044; or via email at bdm@primefreshproducts.com.