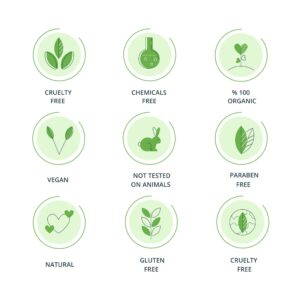 Food allergy is an immune system reaction that occurs soon after eating a certain food. According to the Mayo Clinic, world renowned for treating people with serious or complex illnesses, even a tiny amount of the allergy-causing food can trigger signs and symptoms such as digestive problems, hives, or swollen airways. In some people, a food allergy can cause severe symptoms or even a life-threatening reaction known as anaphylaxis.
Food allergy affects an estimated eight percent of children under age five and up to four percent of adults. While there's no cure, some children outgrow their food allergies as they get older.
Join Us in Learning More
Over 32 million Americans are living with potentially life-threatening food allergies. Prime Planet is taking the lead in encouraging the snack food industry to recognize Food Allergy Awareness Week, May 14-20, because we want all of our customers – distributors, wholesale and retailers included – to learn, love, and connect through food, education, advocacy, and more.
The 10 most common food allergens are:
1. Eggs
2. Milk
3. Mustard
4. Peanuts
5. Crustaceans and mollusks
6. Fish
7. Sesame seeds
8. Soy
At Prime Planet, our team consists of leading experts in manufacturing, packaging, and widespread U.S. marketing and distribution of a popular line of all-natural green plantain Tostones. "While none of the top 8 products are actual ingredients in our snack chips, we are supportive and concerned about the pervasiveness of food allergies out there and wish to do our part as a 'good neighbor' to help spread the word," says Marie Gonzalez, Prime Planet's Business Development Manager.
Prime Planet is proud to play an active and integral part in the snack food industry. But we're also proud to be among the snack chip products on the market that are allergy-free, which are suitable for people with food allergies or intolerances. And look — we're top banana on this list of examples!
>  Plantain chips: Plantain chips are made from plantains, a type of starchy banana, and are often free from allergens like gluten and dairy. However, some brands may use other ingredients that contain allergens, so always check the label.
>  Potato chips: Plain potato chips are typically free from the most common allergens, such as gluten, dairy, nuts, and soy. However, it's always important to check the ingredients list, as some flavored potato chips may contain allergens.
>  Lentil chips: Lentil chips are made from lentil flour and are a good option for people with gluten or dairy allergies. Some brands also make lentil chips that are free from other allergens, like soy and nuts.
>  Rice chips: Rice chips are made from rice flour and can be a good option for people with gluten, soy, and nut allergies. However, some brands may use other ingredients that contain allergens, so it's important to check the label.
>  Chickpea chips: Chickpea chips are made from chickpea flour and can be a good option for people with gluten and nut allergies. Some brands also make chickpea chips that are free from other allergens, like soy and dairy.
It's important to always check the ingredient list and allergen information on the packaging to ensure that the snack chips are suitable for your specific food allergies or intolerances.
Doctors Weigh In
Medical experts agree that the careful handling of potential food allergens is key to the reduction of symptoms. Dr. Rolando A. Nunez, MD, a partner with The Asthma and Allergy Associates of Florida, focuses on the prevention, diagnosis, and treatment of immune system problems such as allergies, asthma, and certain immune deficiency disorders.
Dr. Nunez's mantra is, "Every single time a food allergy happens, it is an accident. You can tell someone you are allergic to a particular food, they forget, and accidentally give you something with that food in it." Hence the importance of food allergy awareness, education, and vigilance.
Helpful Resources:
PS: Teal is the color of Food Allergy Awareness Week-2023. Much like pink has become the symbolic color for breast cancer awareness, or red for HIV/AIDs awareness, FARE and FAACT have made teal blue the symbolic color of their missions.
About Prime Planet
An innovative international food company based in Miami, Prime Planet is committed to bringing to market a line of crunchy Tostones snack chips that are truly all-natural, gluten-free, non GMO, no cholesterol, and even kosher-certified – and the list of goodness goes on. Tostones not only come in the most delicious flavors (BBQ, lime, sweet chili, habanero, and original), but are an all-around healthier snack option, too.
Knowledge, expertise, and direct access to leading global logistics and distributors of wholesale snacks and bulk-food products allow Prime Planet to find the shortest and most efficient commercial routes for ideal product shipment and product placement.
Be a Green Plantain Snack Chip Distributor
For more information, or to become a distributor, visit www.primeplanet.net; or contact Business Development Manager Marie Gonzalez at 305-592-2044; or via email at bdm@primefreshproducts.com.