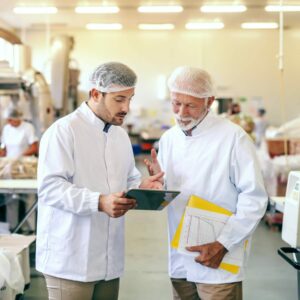 As makers of the popular all-natural green plantain Tostones, Prime Planet recently provided a glance into what we deemed "the undeniable allure" of using recipes on packaging to effectively market retail foods. The topic that we explored in last month's news proved to be rather well-liked – not only with our readers but also within our research department. In short, it brought up many other smart marketing trends our distributors and retailers might also find useful.
Beyond touting the nutritional value of our better-for-you snack chips (what goes "inside," so to speak), there is so much to be explored pertaining to what goes "outside" on the product's packaging. So, let's start by exploring the crucial difference between what has come to be known as "clean labels," vs. "transparent labels."
What Is a "Clean Label?"
There is no single definition of what a "clean label" is. But our research revealed that there are two kinds: honest and deceptive.
A clean label is a label on a food that does not list ingredients that may be perceived by consumers as undesirable. If there are, indeed, no such undesirable ingredients contained in the product, then the label is an honest one.
If, however, the label simply avoids listing substances having a negative connotation – for example, food additives like food coloring, artificial food flavors, or preservatives – then the label is deemed deceptive. Some deceptive packaging may explicitly display positive claims like "natural," "without coloring and preservatives," or "no artificial preservatives."
The purpose of clean labeling is to put forth food products that appear to be natural and healthy to stimulate sales. But it does not necessarily mean that the product is free from additives, as they can be hidden in substituting ingredients.
If this sounds shady, it's because it is. But sadly, it is common practice as more and more consumers are looking for healthier-for-you products. So how do manufacturers retain their integrity on labeling while simultaneously giving the people what they want?
What Does "Transparent Label" Mean?
Transparency, meaning the complete disclosure of all ingredients contained in a food product, has become increasingly important to consumers. In response, consumer packaged goods manufacturers are working harder to convey trust and communicate more stories behind their products and brands. This messaging – found everywhere from product packaging to social media and websites – involves topics of ethical sourcing, environmental administration, and "clean" healthy ingredients.
In other words, food transparency is more than just disclosing practices and ingredients on your packaging labels. It is about illustrating your purpose through the values you live by and how you communicate with customers.
Tostones: Honest from the Start
As we've mentioned before, Tostones have three ingredients, and that's all. Those ingredients are green plantain chips, palm oil, and salt. When you read this on our label, you are reading a literal example of an honest "clean label."
About Prime Planet
An innovative international food company based in Miami, Prime Planet is committed to bringing to market a line of crunchy Tostones snack chips that are truly all-natural, gluten-free, non GMO, and even kosher-certified. Tostones not only come in the most delicious flavors (BBQ, lime, sweet chili, habanero, and original), but are an all-around healthier snack option, too.
Knowledge, expertise, and direct access to leading global logistics and distributors of wholesale snacks and bulk-food products allow Prime Planet to find the shortest and most efficient commercial routes for ideal product shipment and product placement.
Be a Green Plantain Snack Distributor
For more information, or to become a distributor, visit www.primeplanet.net; or contact Business Development Manager Marie Gonzalez at 305-592-2044; or via email at bdm@primefreshproducts.com.